our designer rooms sell houses
We are more than a kitchen company. We are a dedicated and qualified design and renovation team, providing the highest level of customer service when transforming and creating custom kitchen, bathroom, living, laundry, walk-in-robe and alfresco spaces. We don't just build boxes or put things in spaces, we create distinctive, well-planned, functional rooms that you will be proud to live in and showcase to your friends and family. From concept to completion our team are here to work through every step of the contracted renovation with you. We are so passionate about what we do and we love sharing that desire of show-stopping spaces with our clients.
An example of our virtual tour of your design
From concept to completion
Our team of award-winning designers carefully plan out each room – from style, layout and functionality to materials, colour selection, lighting and accessories.
Initial brief
The Vogue team offer a complimentary 30-minute on-site briefing meeting (per room) with one of our designers. This is the key to determining the direction for the design of your kitchen, bathroom, laundry, WIR, alfresco or living space. Concept plans are produced from this brief meeting along with the project quotation.
Presentation of concept drawings
Our talented designers then work behind the scenes in pulling together the best design to fit the brief. A presentation appointment will be booked with you where we present the proposed layout and 3D concept of your space, discuss materials, trade requirements and pricing based on the proposed design. Our clever design program gives you a full tour of your impending space so you can virtually experience the design.
Once the concept has been finalised and quotation agreed to, the order is signed and the initial deposit is paid. If the project is over $20,000, Home Warranty insurance is ordered in accordance with the Home Building Act of Australia.
At this point in the process you can purchase your concept drawings.
From concept to reality
From the concept drawings; layout, materials, final colour selections, appliances, PC items, tiles, lighting and flooring will be finalised. A check measure will be conducted and a full set of production plans produced and authorised.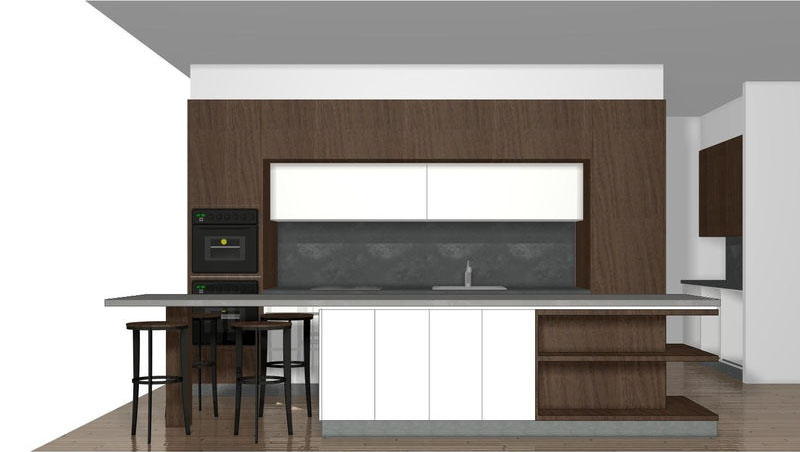 3d concept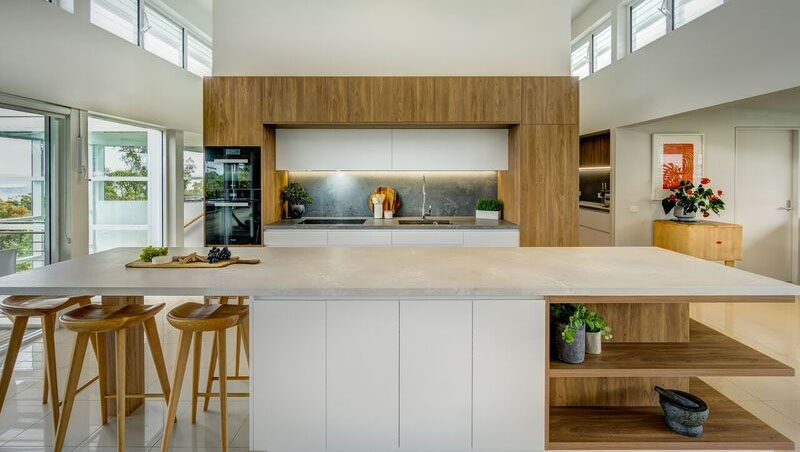 reality
For bathroom clients our service is like no other! Our designers will assist you in the selection of your bathroom tiles and PC items and a detailed tile and PC plan will be created for your bathroom.
With the layout, design, materials, colours and all other items finalised a cabinetry will be approved, signed off on, trades booked and cabinetry scheduled for custom manufacture. Please note that client changes made during the detailed production plan process may occur a design fee, and pending the change, may require variation to quoted works and re-stock fees.
From Detailed Planning to construction commencement
Once your design has been finalised, our Site Manager will be assigned to your project and become your primary contact for the balance of the project. The site manager will ensure everything is completed to your expectations and to our high standards.
For cabinetry, the process of manufacture normally takes 4-8 weeks, but can vary subject to market conditions. Your site manager will inform you of manufacture lead times more specifically on case by case basis.
Bathroom renovations can begin within 2-8 weeks from approval of plans and material selection, but can also vary subject to market conditions.
Creating your room
Our highly qualified installation and trade team turn our highly detailed plans into a reality for our clients. Our Site Manager works closely with our design team, trade team and suppliers to ensure the highest quality of workmanship and service.
Completion
A final inspection is conducted by your site manager to ensure that the workmanship and completed room meets the strict standards set by Vogue Renovations and you. Our high level of attention to detail and keen eye for design is the reason why Vogue has received so many HIA Awards over the years and is boasted as the company that creates rooms that sell homes.