Here's what our customers have to say about us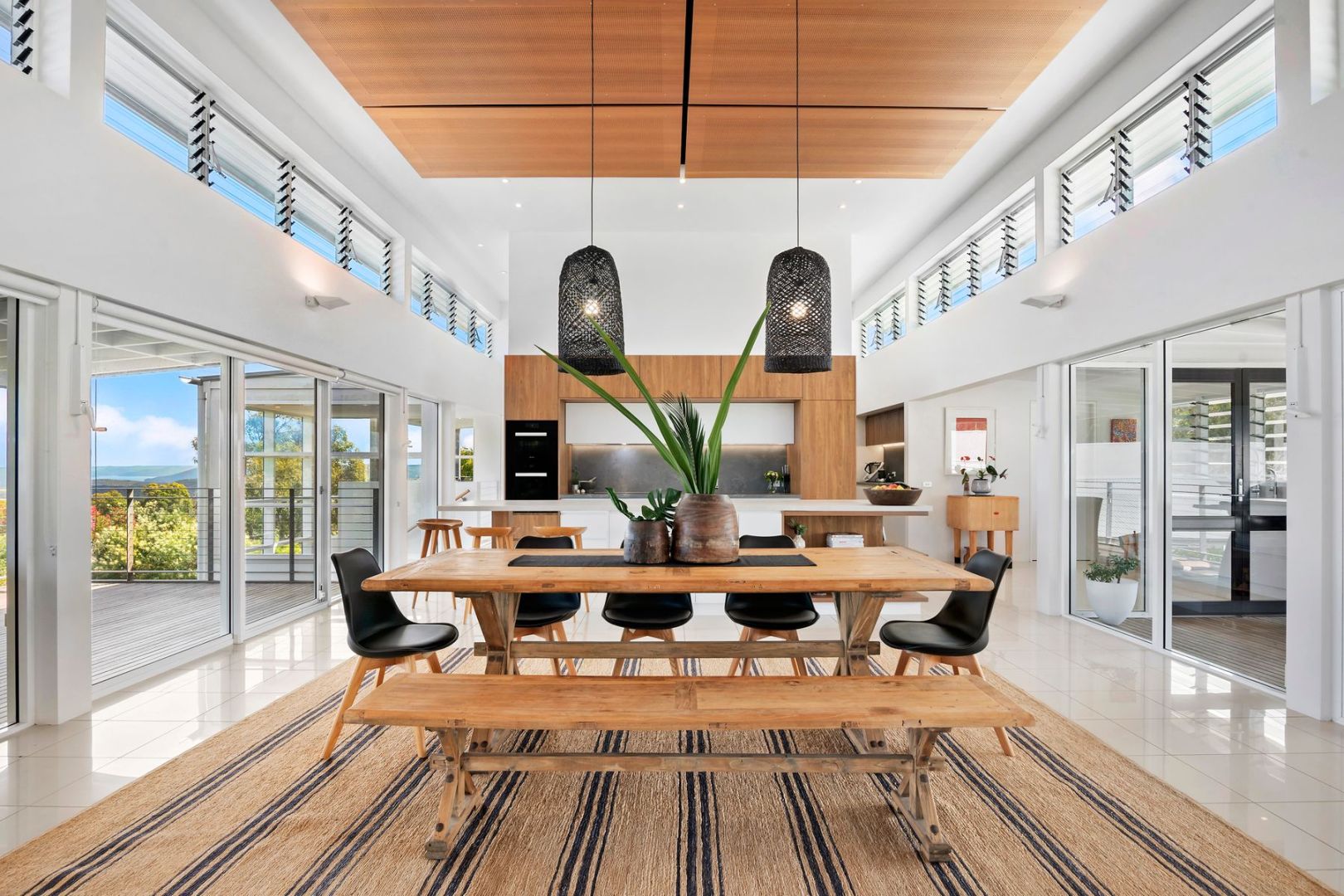 I absolutely loved my first Vogue Kitchen, and then this one is even better!! Thank you for your vision and expertise - we love what you created for us, and know that the new owner will absolutely love this kitchen as much as we do.
---
Michaela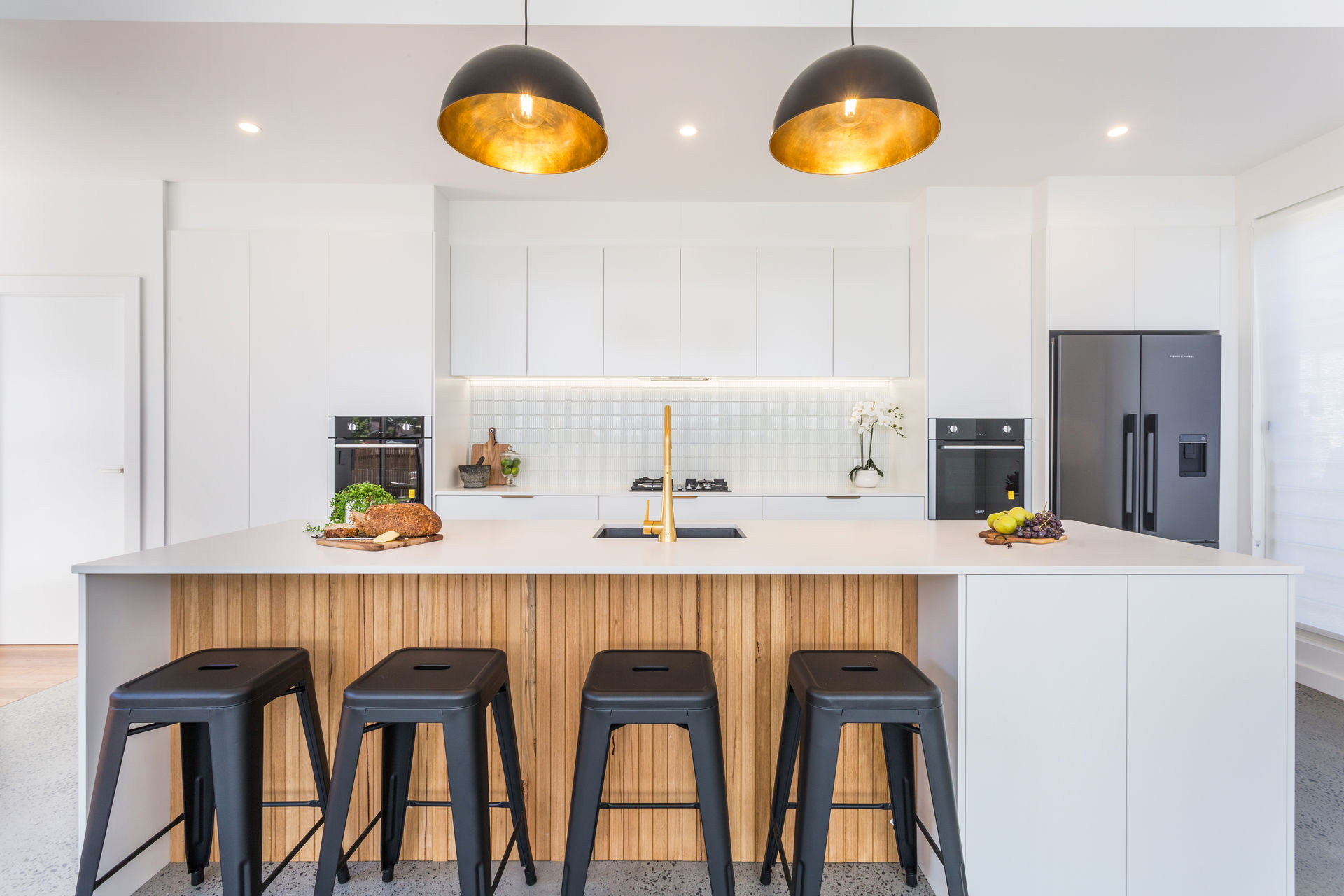 I couldn't recommend these guys enough. From design to execution, we are just so pleased with everything. Their team are friendly and were always helpful too. Thank you so much Vogue!
---
Andrew George, Lou Projects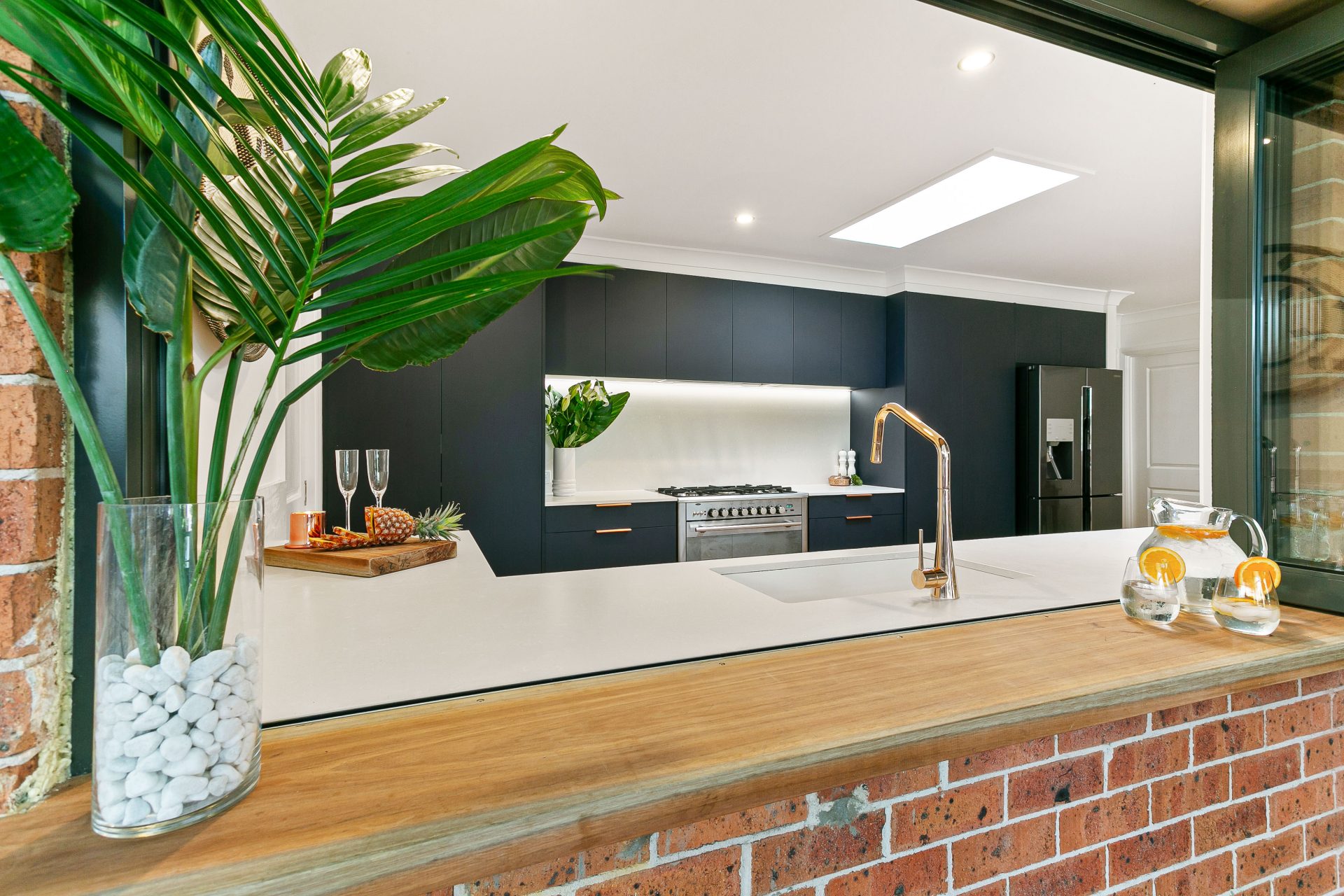 Oh my goodness! I love my kitchen! Thank you so much guys … can't thank you enough and a thank you to Kaye for creating this space for us
---
Shakira and Anthony, Killcare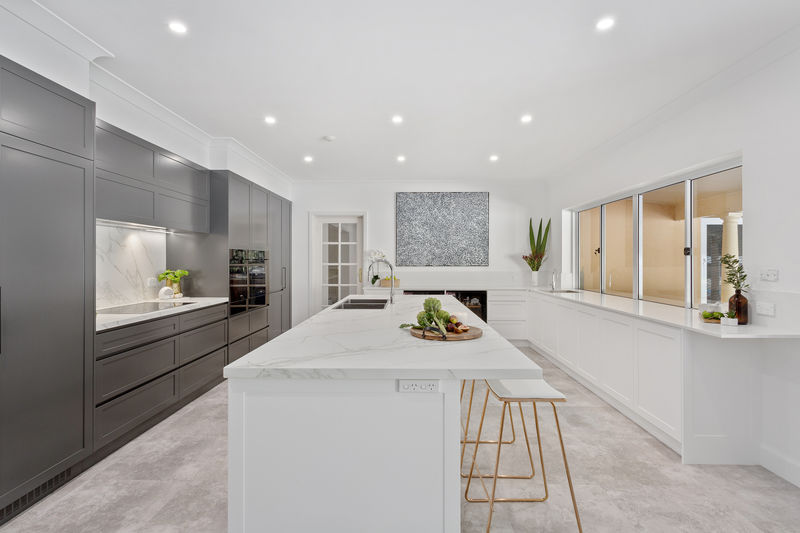 We are in love with our Vogue Kitchen. From planning and design to installation their services were of the highest standard. Professional but warm, kind and understanding people. Their tradesmen were absolutely fabulous. Could not be happier.
---
Ilona & Mick, Erina Valley
The whole team at Vogue have been a delight to deal with. Their clever design ideas, project management activity and ability to deliver to agreed timeframes made the whole process easy for us. We love our new kitchen! We love the look, the quality and the functionality - all done to the highest standards at an affordable price. Big thanks to all at Vogue - we love it!
---
Leanne, Gosford
I still come out to my kitchen every morning and think Father Christmas has been! Thanks to Vogue Kitchens Erina . The staff were absolutely wonderful , LOVE my caesarstone island bench too. I appreciate all the work involved, very efficient and approachable staff members. Thank you!
---
Angela, Ourimbah
Exceptional quality and attention to detail.
---
Andrew, Kincumber
We were very happy with the suggestions and inclusions that were recommended to us when we initially discussed the design of the new kitchen. The workmanship and communication was superb and we were kept informed of the progress every step of the way. We highly recommend Vogue for your new kitchen project and are confident that you will not be disappointed. We will use this company again. Having lived with the new kitchen for several months now - each day we enjoy it more and appreciate the thoughtful design elements that continue to make our house a home.
---
Edward, Chittaway Bay
Vogue kitchens have done three renovations for us - a large kitchen, a bathroom and a kitchenette. Each time their designs have been creative, and the actual construction has been hassle-free and to a very high standard of workmanship. They made sure we were completely satisfied with each of the jobs before signing off on them and we have been very impressed with their professionalism. So much so, that we didn't even bother to get quotes from any other companies for our latest project.
---
Robyn, Point Frederick